SYB-170 MINI Breadboard (Pack of 12)
SYB-170 MINI Breadboard 12pcs
These tiny cute mini breadboard with 170 points can fit in even the smallest of projects. No need to solder anything. Just plug in your components!
Features:
1.Free size: 1.85*1.38*0.33 inches (4.7*3.5*0.85 cm).
2.Six colors: red, blue, yellow, green, white and black.
3.Application: Unsoldered prototype circuits, electronic products, etc. And Arduino.
4.Material: ABS, with self-adhesive tape on the back, easy to stick to the Arduino Prototype shield.
5.Design: Used to create temporary prototypes and test circuit designs that can be completely reused.

Specifications:
1.Accepts most electronic components, including integrated circuits and transistors for digital and/or analog circuitry.
2.0.1″ hole spacing.
3.Ideal for high frequency and low noise circuits.
4.Use to breadboard and debug circuit designs.
5.Breadboard strips connect together to form larger working areas.
6.Components are easily interconnected using 20-28 AWG wire.
7.Contact points: 170.
Package Including:
12 pcs of 170 tie point circuit boards (2 pcs red, 2 pcs green, 2 pcs yellow, 2 pcs white, 2 pcs blue).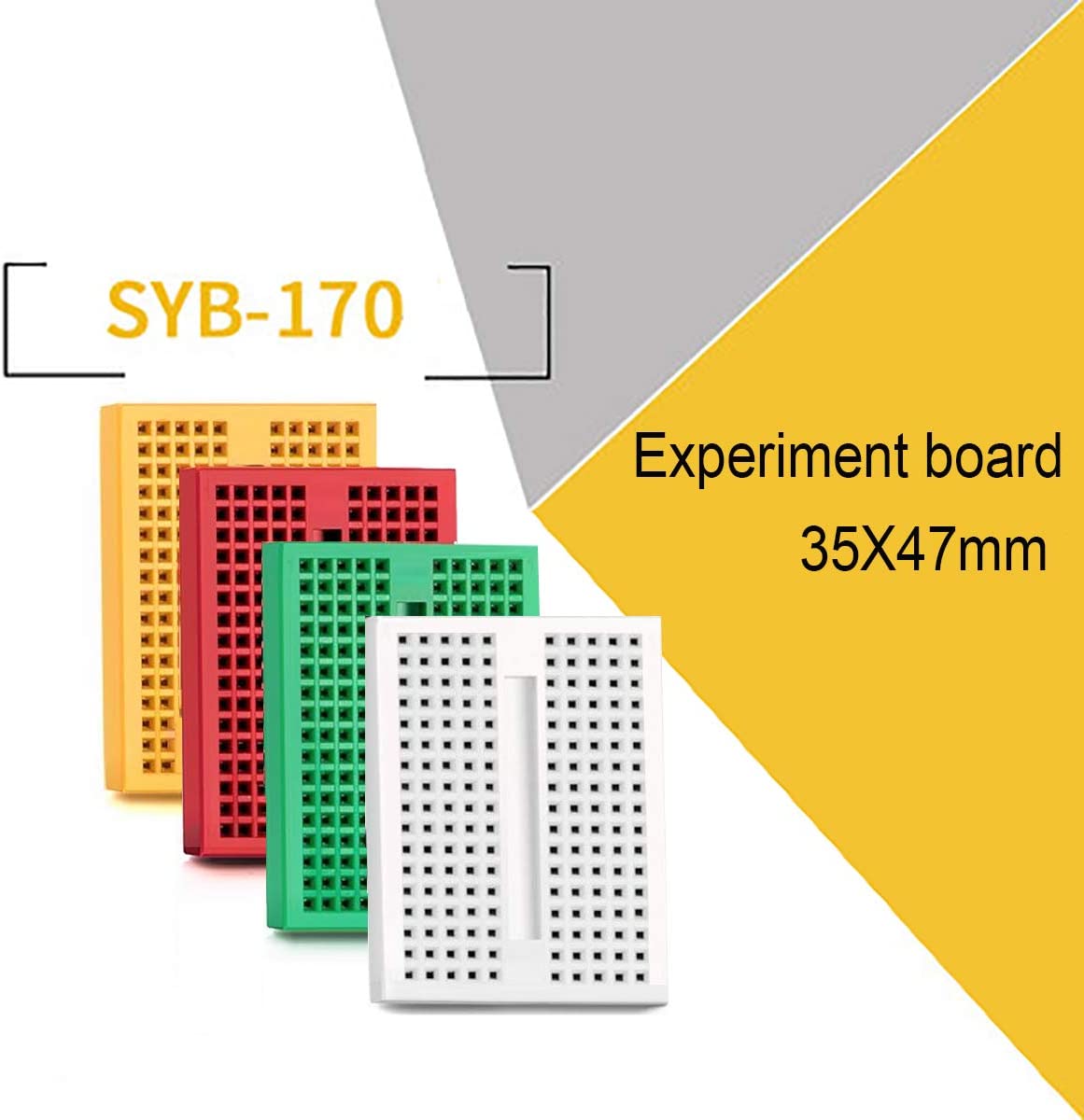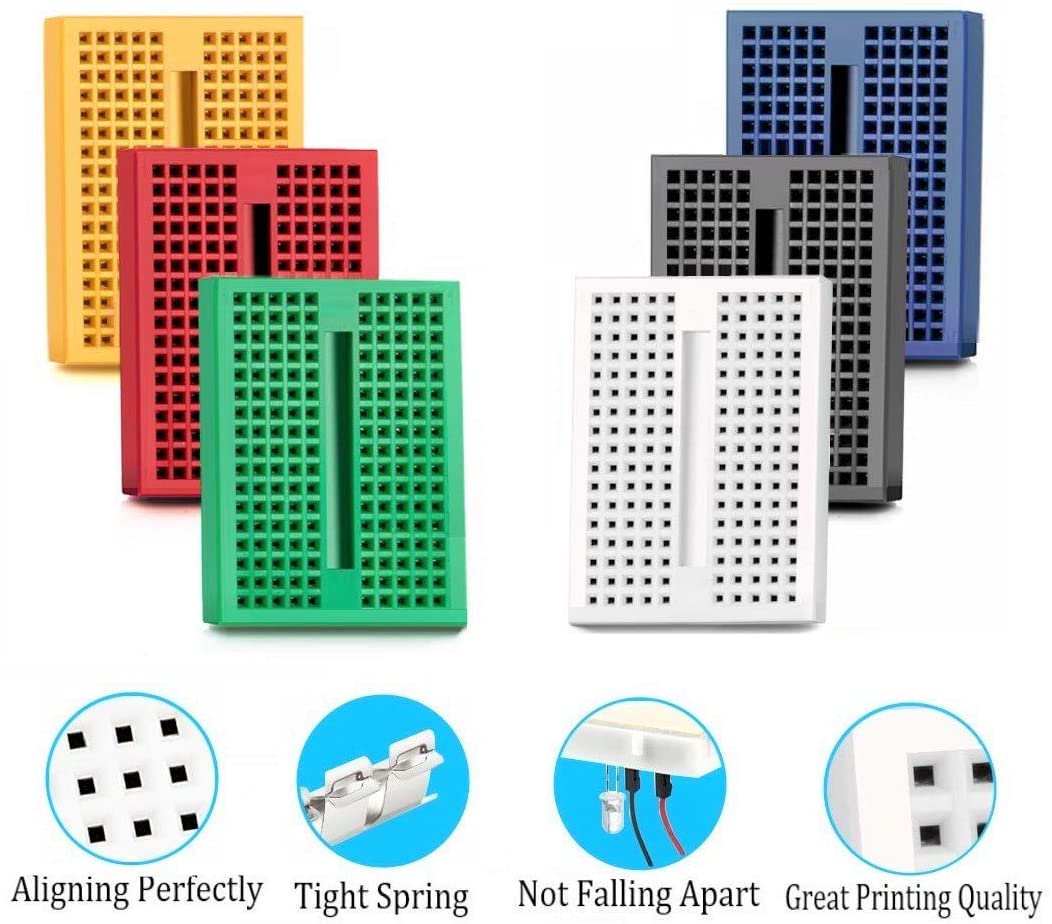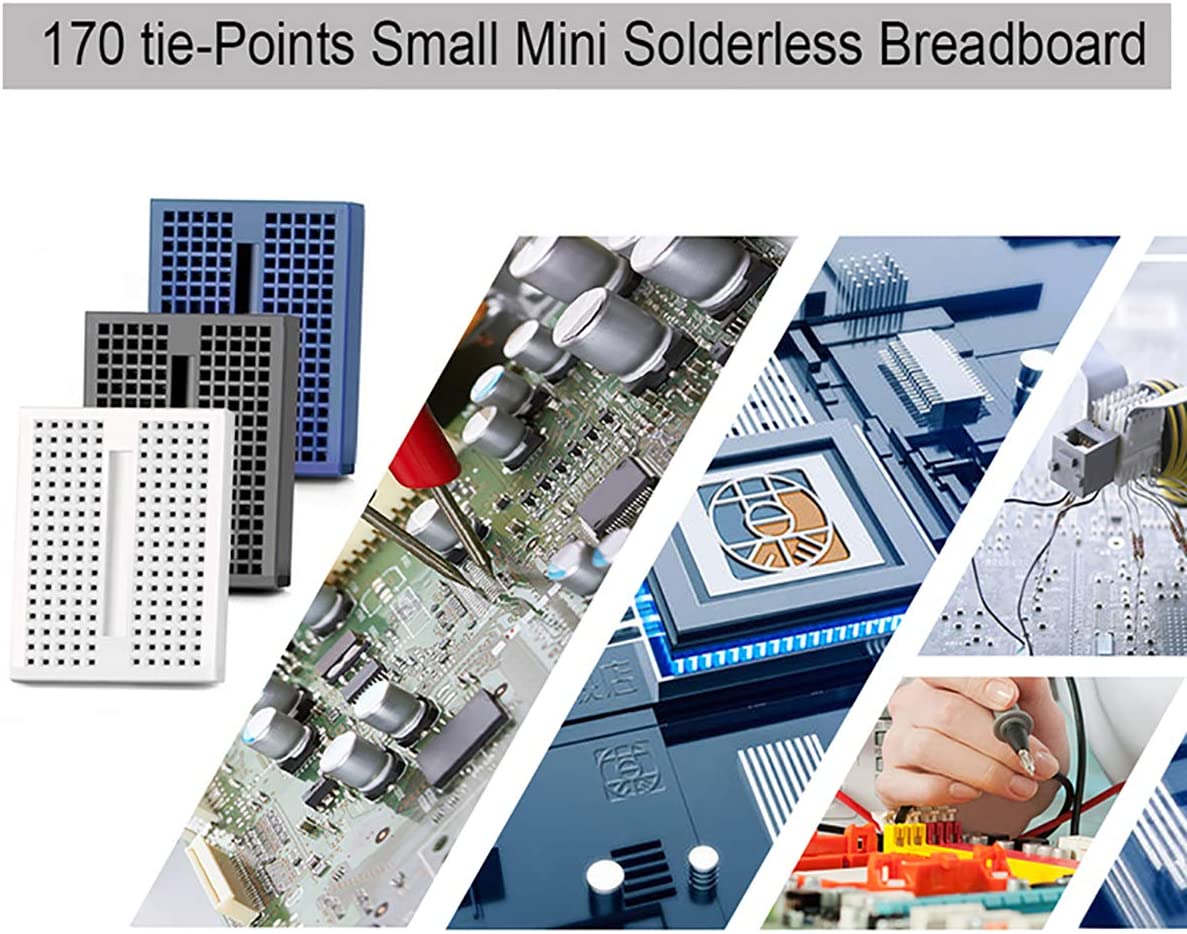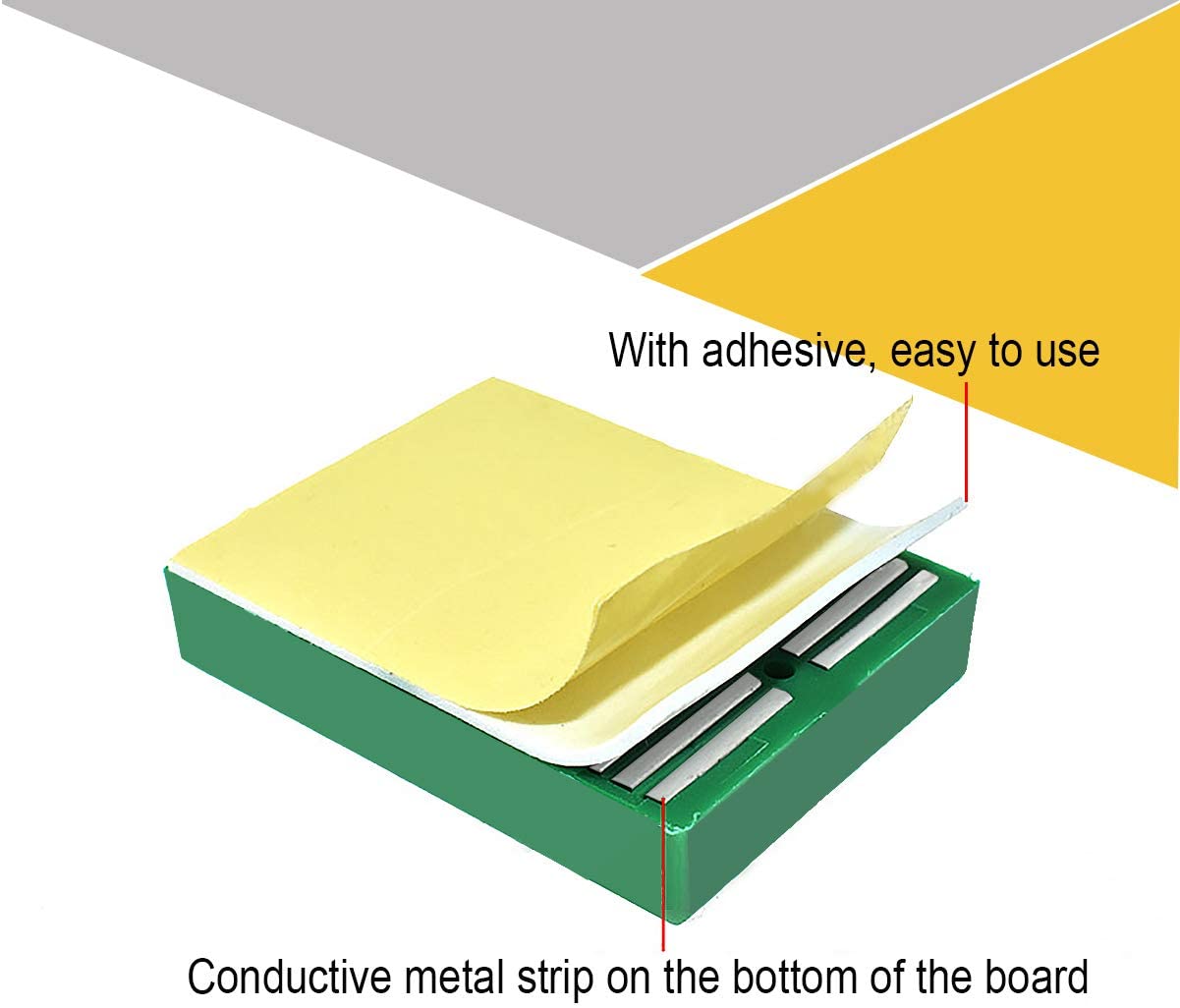 ---
We Also Recommend
---