Makerfire USB Tester Type C Meter Detector Checker DC 0-30V/0-6.5A
Makerfire USB Tester Type C Meter Detector Checker DC 0-30V/0-6.5A
Application:
Color Display Tester can monitor Voltage, Current, Capacity, Electric Quantity, Power, Temperature, Load Impedance, D+/D- Voltage, Charging Time and other data of USB, and supports Qualcomm QC3.0 compatible QC2.0, BC1.2, iPhone 2.4A and other protocol quick charging voltage ranges, support OTG function. 8192 Pixel TFT Color Display, two in one measurement of USB and Type-C.
1. USB-C male head replacement cost of copper pin contact plug better, tighter current data more reliable;
2.The screen 180 degrees flip display settings function, to adapt to some chargers using inverted display as a positive display;
3. The OTG protocol of Type-C can open the OTG digital function by inserting a random embedded Android switch head in the upper left corner of Android line;
4. The interface settings such as overvoltage, low voltage, overcurrent, backlight time, etc., and switch to the corresponding interface at the short button at the front desk, set up by adding double or three strokes;
5. The built-in PD protocol can open the Type-C interface with the PD protocol's intelligent charger unloaded power output display, so as to facilitate aging and testing;
6. The PD protocol quick charging mode measurement.
Features:

Become A Safety Guard of Your Devices
Multi-Interface USB-C Tester
Wide Range of Application
Test Charging Speed & Quality of USB Cable
Test Capacity and Electric Energy of Power Bank
Test Charger
 About this item
USB Color Display Tester can monitor Voltage, Current, Capacity, Electric Quanity, Power,Temperature,Load Impedance, D+/D- Voltage, Charging Time and other data of USB, and supports Qualcomm QC3.0 compatible QC2.0, Bc1.2, and Apple 2.4A and other protocol quick charging voltage ranges, support OTG fucntion.8192 Pixel TFT Color Display ,Two in one measurement of USB and Type C.Timed charging sound reminder and full charge sound reminder.When the power is > 0.5W, the time will be calculated!

1.USB-C male head replacement cost of copper pin contact plug better, tighter current data more reliable.

2.The screen 180 degrees flip display settings function, to adapt to some chargers using inverted display as a positive display.

3.the OTG protocol of Type-C can open the OTG digital function by inserting a random embedded Android switch head in the upper left corner of Android line.

4.The interface settings such as overvoltage, low voltage, overcurrent, backlight time, etc., and switch to the corresponding interface at the short button at the front desk, set up by adding double or three strokes.

5.The built-in PD protocol can open the Type-C interface with the PD protocol's intelligent charger unloaded power output display, so as to facilitate aging and testing.

6.The PD protocol quick charging mode measurement.

7. the built-in PD protocol can open the Type-C interface with the PD protocol's intelligent charger unloaded power output display, so as to facilitate aging and testing. 8.the PD protocol quick charging mode measurement that supports the updated apple X mobile phone. (support iphone 8 / 8P / apple X / MacBook quick charging, 29W power, 5V3A / 9V3A / 12V2.5A / 15V2A)

Note: 1. This is no communication version. 2. PC software support PC window(Win 7 and above) and Android Phone(Android 5.0 and above, support 12 kinds language(Chinese, English, Russia and so on), When it is connected to the Type-c charger alone, it will not be displayed if the device is not connected. The Type-c interface cannot be displayed if it is connected to the PD power supply alone. It needs to be connected to the mobile phone charger for normal output
Package included:
1*Color TFT Type-C PD USB Tester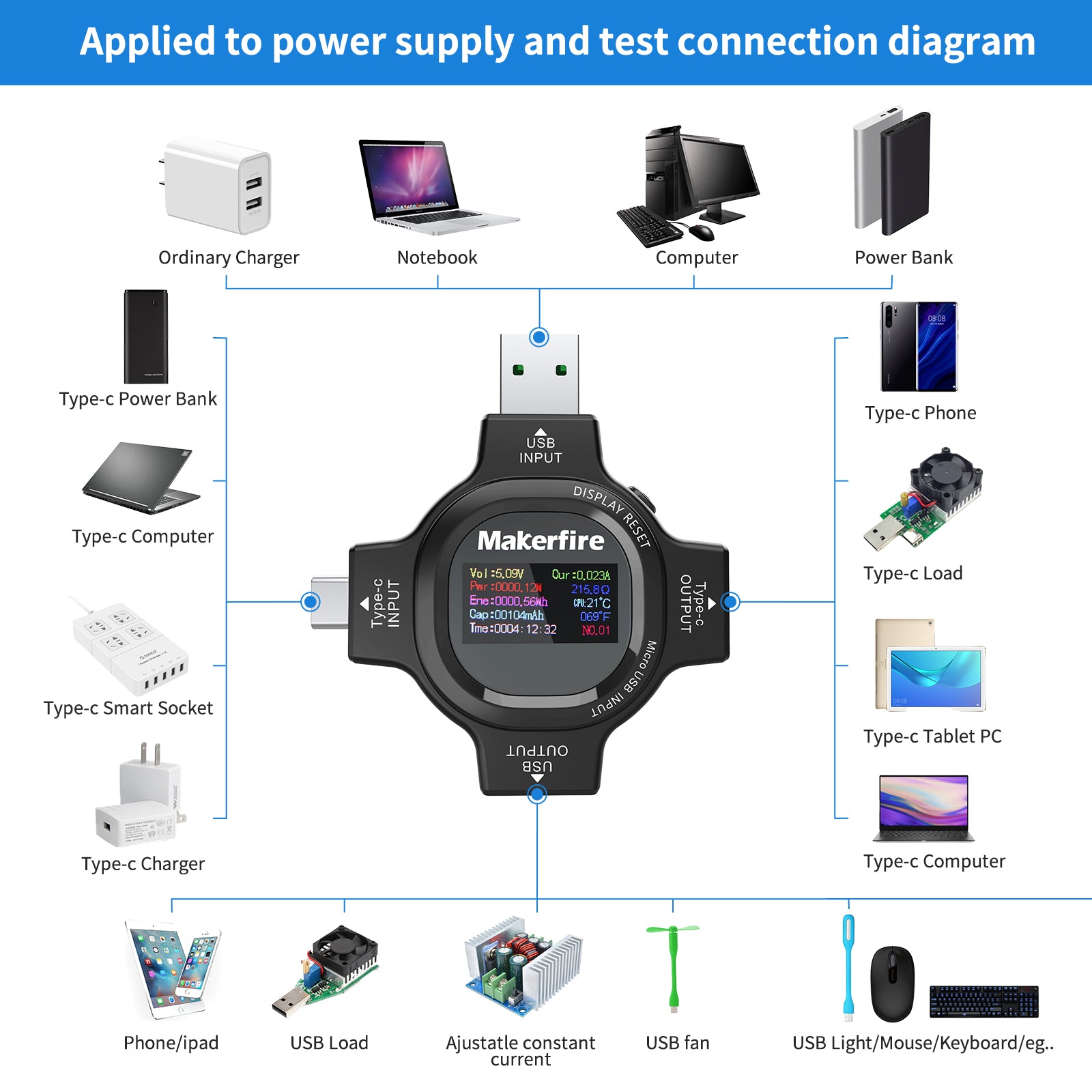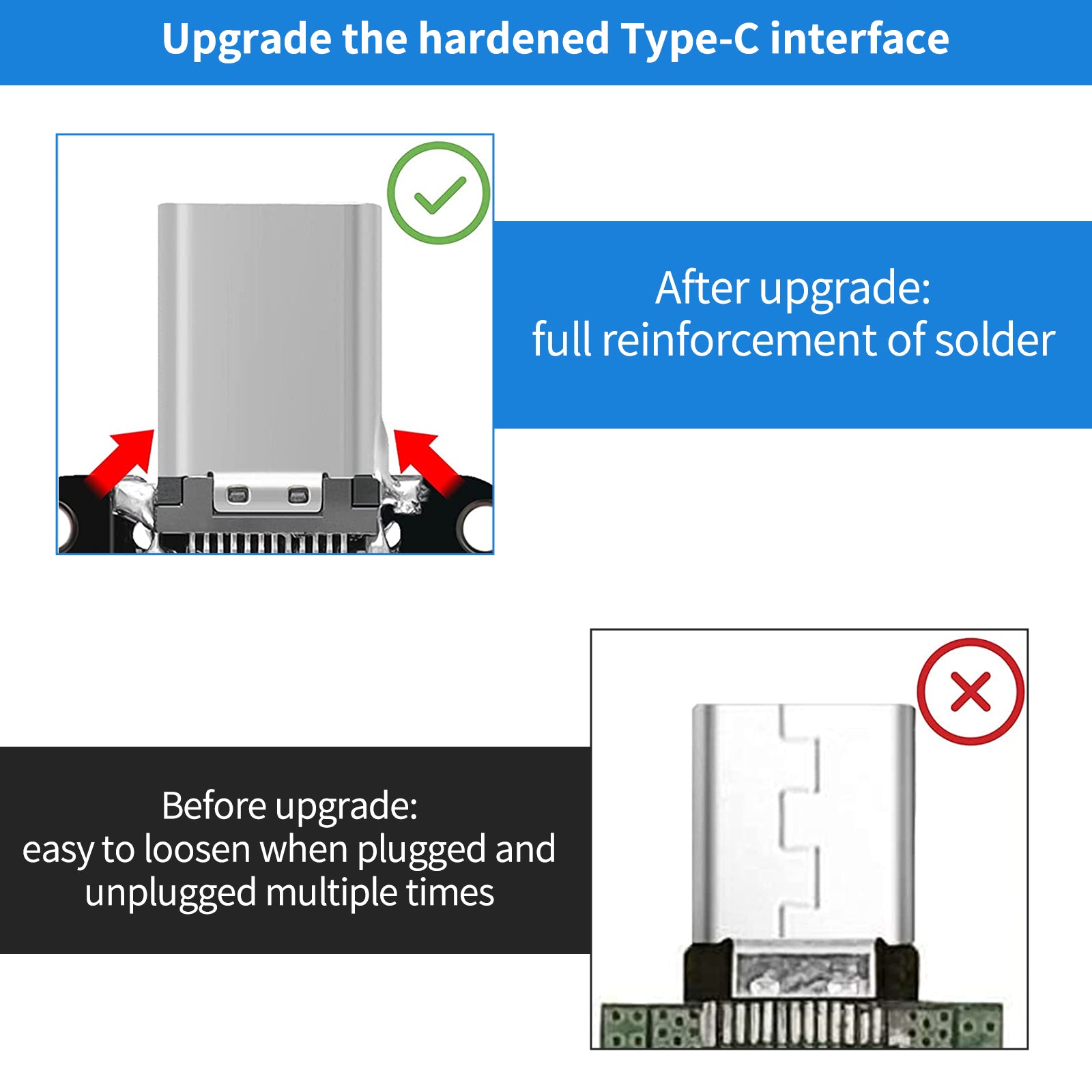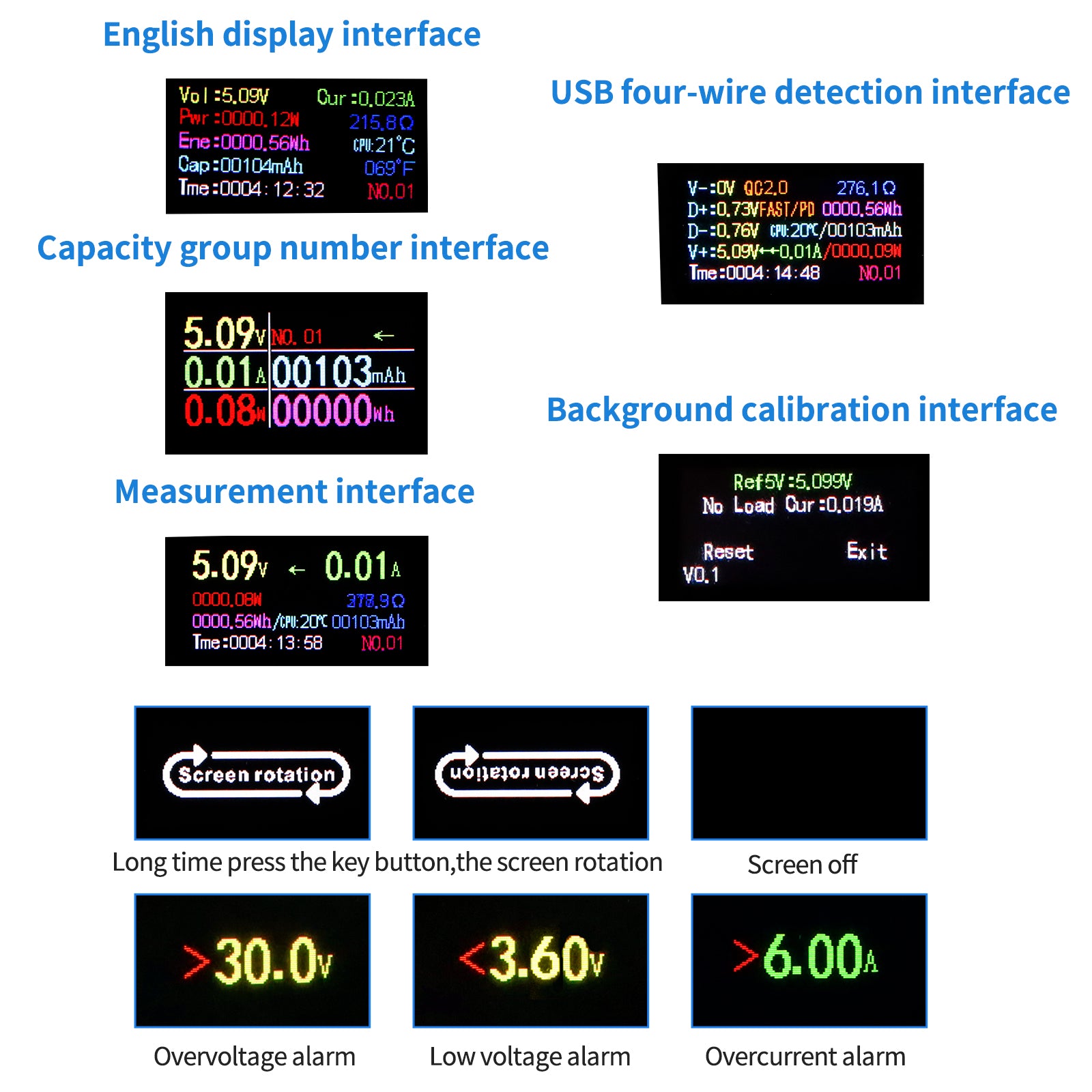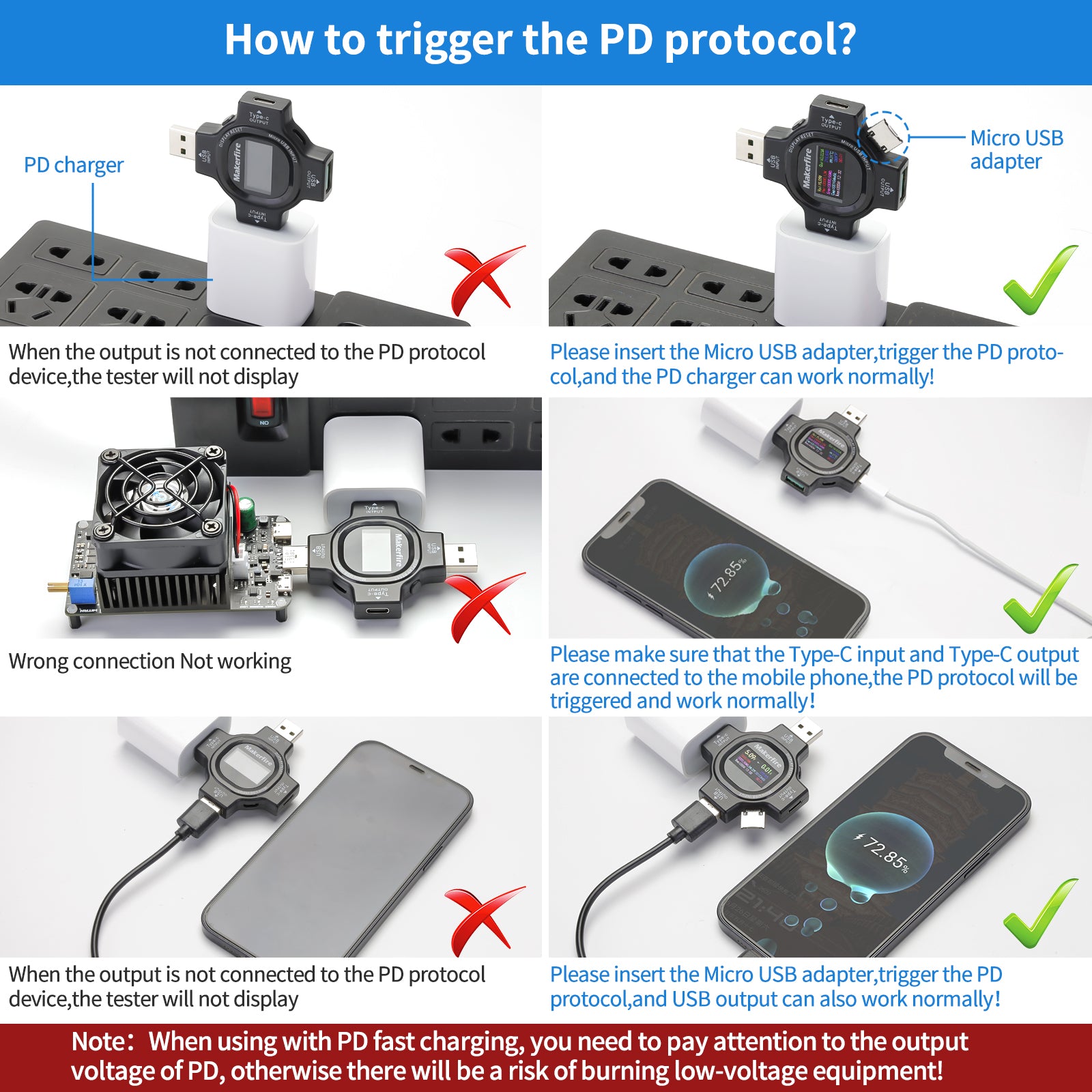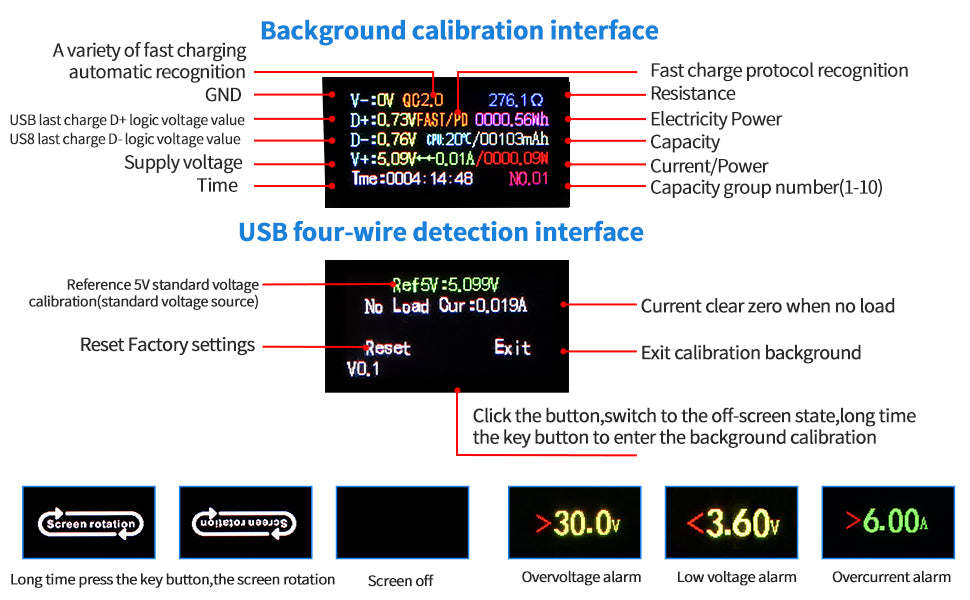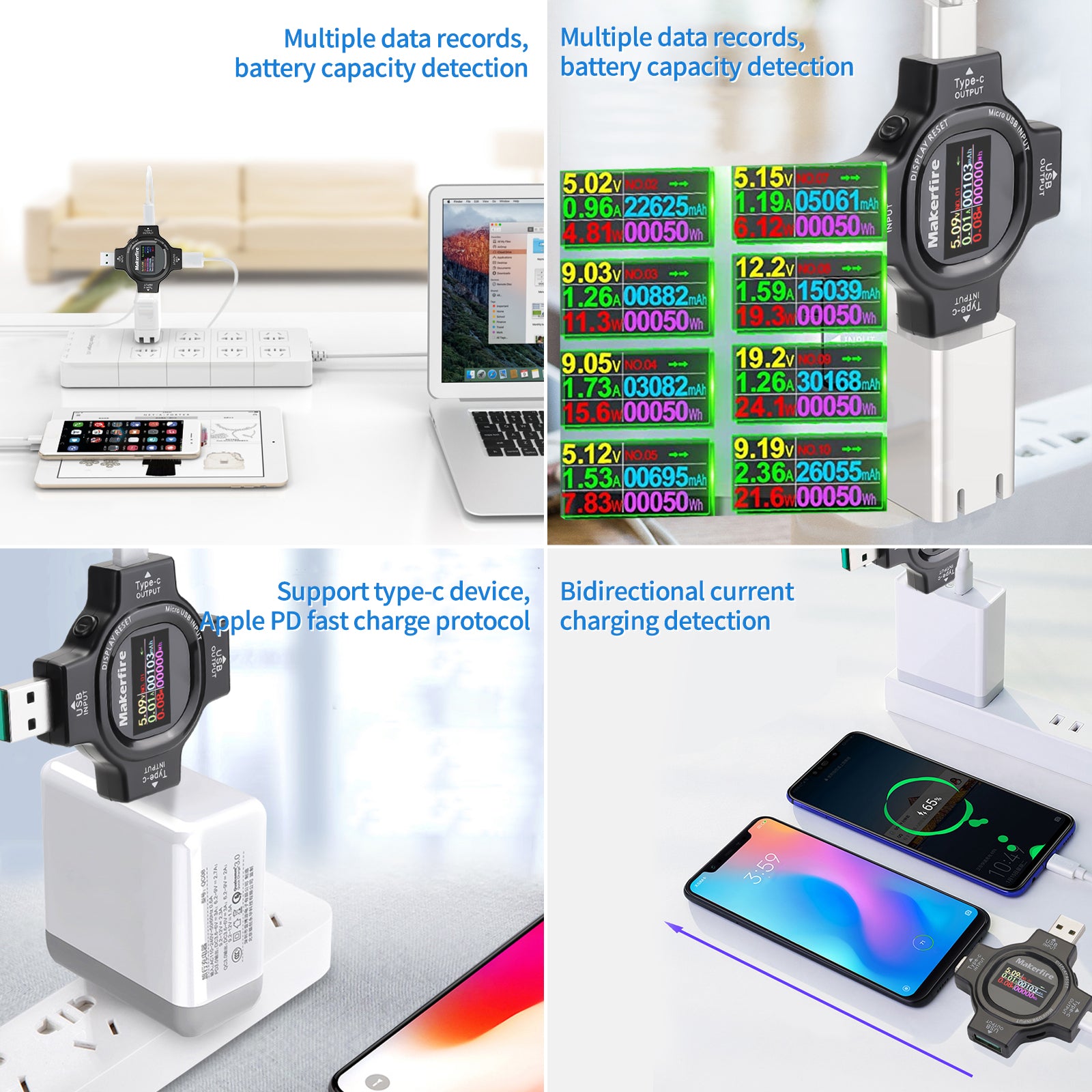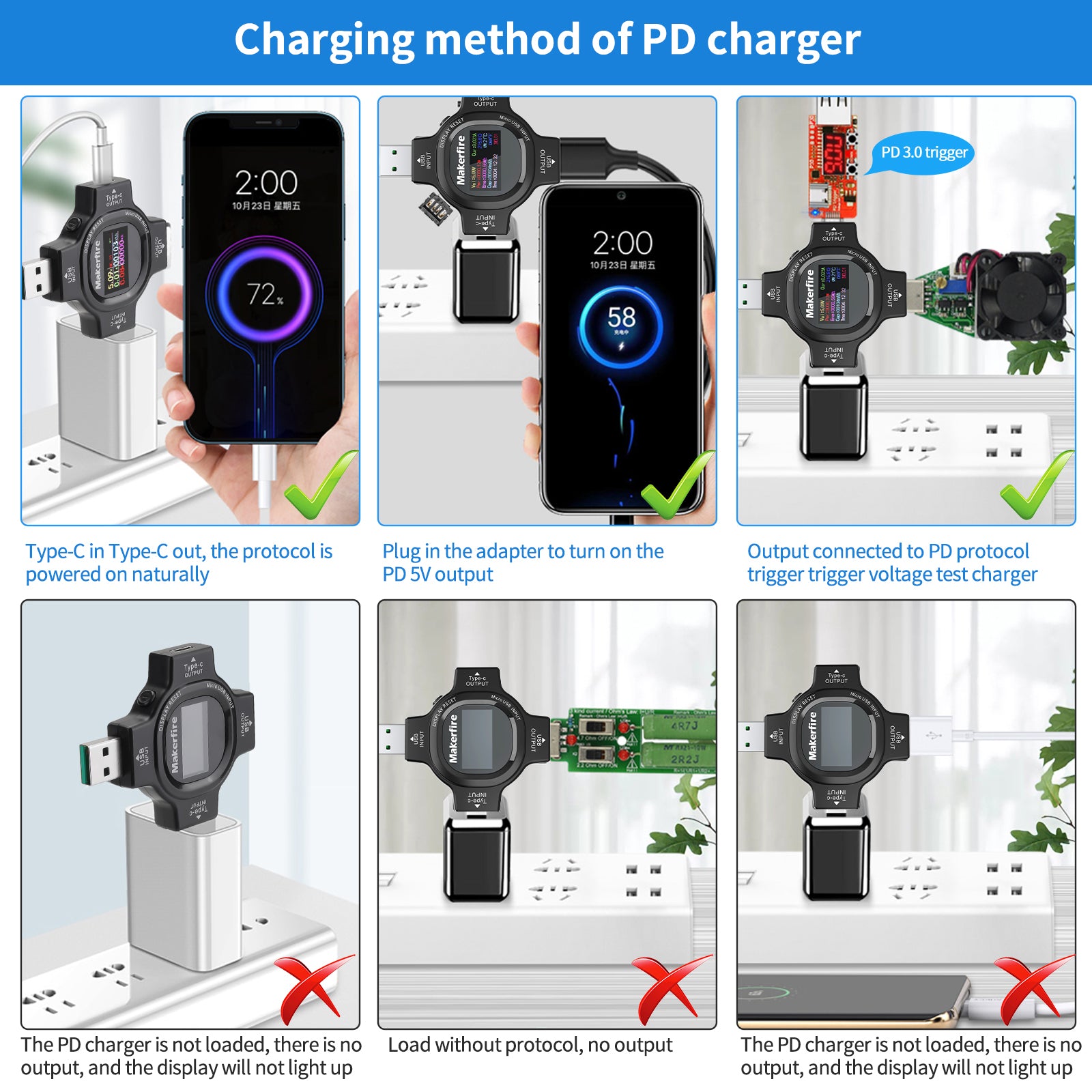 ---
We Also Recommend
---